Buying a house is a surreal experience and a monumental achievement. In the early days of moving in, it can be hard to make your new house feel like your forever home – so we've come up with the best ways for you to add that personal touch sooner rather than later.
Unpack immediately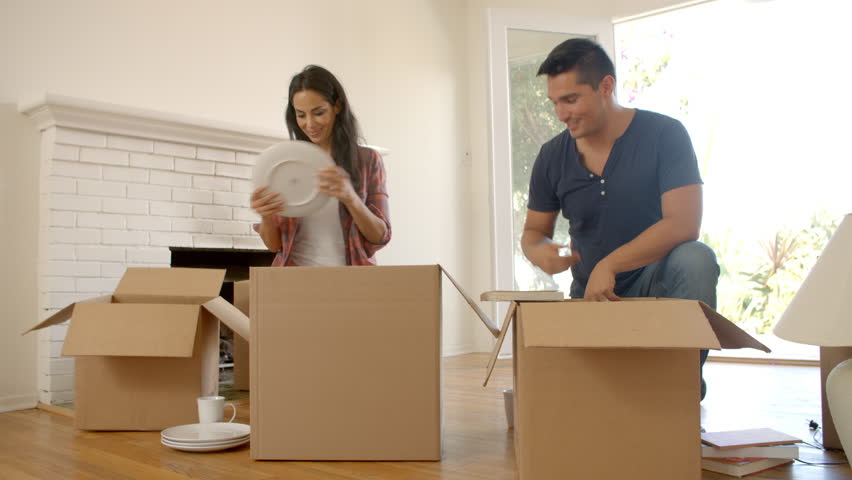 Let's face it – no one feels at home when they're surrounded by cardboard boxes, suitcases and shopping bags filled with cleaning products. The first step to making your house feel more like a home is by unpacking as soon as possible. Once you have your clothes hanging in your wardrobe, your first food shop stocked in the cupboards and your toothbrush placed in the toothbrush holder – you will automatically start to feel more at home.
Put up pictures
Understandably, you will probably be waiting to get the walls spruced up in some shape or form if you have just moved into a new house. If you're in that limbo of waiting or are still undecided about where you want to hang photographs or what piece of artwork you want to treat yourself to – simply start making it homely by buying a mix and match of pretty photo frames and experimenting with placement. Photos of family, friends and favourite destinations and inspiring quotes are the best way to make your house feel instantly cosy and more like you.
Don't restrict yourself when it comes to decorating
If you're out shopping and see something that catches your eye – buy it. If you try too hard to replicate an exact theme that you have saved on a Pinterest mood board, then your house won't feel 100% like your own. You can never have too many cushions, throws, candleholders and rugs to help transform a house from being an empty shell to a personalised abode.
If your family have spare furniture – take it
It may not be to your ideal style and liking, but a piece of furniture given to you by a family member can work wonders with evoking old memories and making you feel more at home. Not only is it ideal for saving money since you've just splurged on a house – but you can easily make old furniture feel loved again by painting it and transforming it altogether. This way a piece of your past will find its place in your new home.
Have friends and family round for dinner
Whether it's on the day you move in, a week or even a month later – by surrounding yourself with family and friends and ordering a simple takeaway or curating a homecooked meal, this will make your house feel whole as you will have created one of your first main memories of buying your first home.
By considering these tips, you will be able to convert your house from bare walls and empty corners to a hub of cosiness and character.