The problem with house hunting
Searching for your dream home can be a difficult process of elimination.
Some areas might simply be too far from family and friends, while others can make your current school run or commute hellish. You might also be considering what will be near you - do you want a cosy farm house in the middle of the country, or are you searching for bright lights and easy access attractions in the city?
Beyond those aspects, of course, is your budget. Making the best choice possible for your financial future, of course, starts with choosing a home and mortgage plan which you can manage effectively, and so the cost of the homes in your ideal location must be taken into account as well.
Whatever you are looking for, we understand that the house hunting process can be lengthy and confusing - which is why we created our new online tool.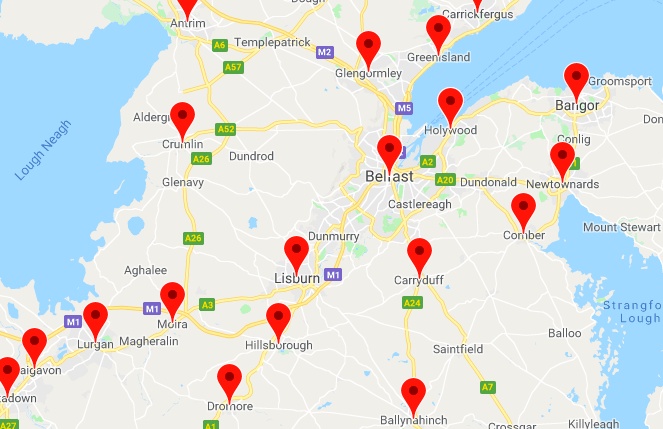 Narrow down your search
Our new interactive map allows you to explore all of Northern Ireland and work out which area is best for your budget. The map shows you average house prices by area, and also calculates the average salary you would need to live there, based on reasonable assumptions and personal finance best practices.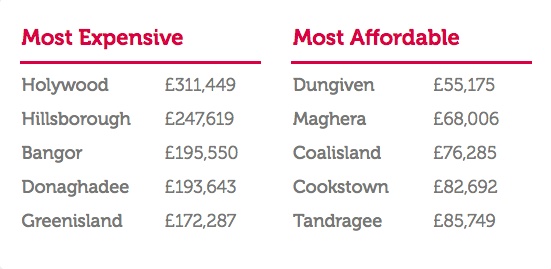 Director Michael Chandlers explains, "It's difficult when you're house hunting to get a feel for the market and what kind of property you can afford.
"There are lots of great and affordable areas across Northern Ireland which our new property comparison tool helps to highlight. We hope it will be a game changer in showing buyers, and indeed sellers exactly where the market is hot or not. This will mean that buyers can extend their searches to areas that they had not considered, based on their salary and the average house price in that area."
Most expensive areas
If you are searching for pricey real estate, look no further than the seaside town between Belfast and Bangor. Holywood properties have topped our lists for the most expensive areas in Northern Ireland, where you would need a household income in excess of £60,000 to comfortably afford an average house price of £311,449.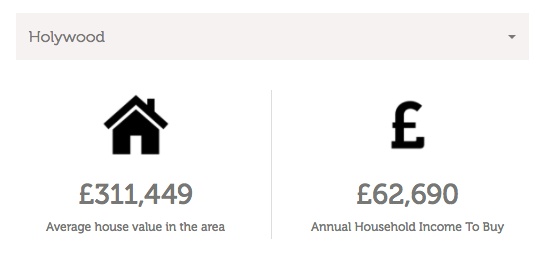 Hillsborough comes in second, where you would need earnings of £50,000 and above to afford a mortgage on a £247,619 home, and Bangor clinches third place. To live here, you would need a salary of £40,000 in order to secure a mortgage on these £195,000 houses.
Most affordable areas
If your budget is a little tighter, you might consider a property in Dungiven, the small rural town in County Londonderry. Here, you would require an average household income of £17,852 to afford the mortgage on a £55,175 house.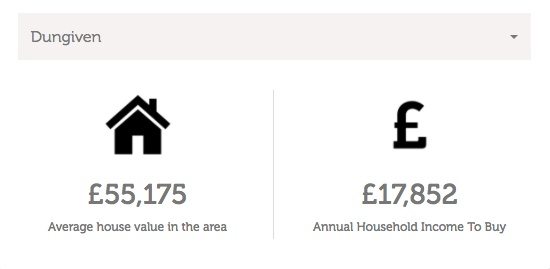 Alternatively, you might consider searching in Maghera or Coalisland. The average home prices here are £68,006 and £76,285, respectively, and both require an average salary of over £19,000 to afford the mortgage repayments.
Average house prices in Northern Ireland have risen since 2017 by an average 6% according to figures from the Office of National Statistics and are set to rise again over the coming months according to the RICS. So, knowing exactly what you need to earn in order to even consider searching for a property is a very useful piece of information when you're hunting for your dream family home or chic city pad.
For more information about securing a mortgage for a new move, or simply insuring your current home, feel free to explore our options here at Michael Chandler.